If you need your leaky faucet fixed, you call a plumber to fix it, right? He doesn't teach you how to fix it. He fixes it. When you call Love Wags A Tail Dog Training, the most efficient way to get training done is hiring us to train your dog rather than teaching you to do so. We train dogs with proven training plans that can't be beat. And your dog will be part of our family in our house. Not locked in a cage in an institutional setting.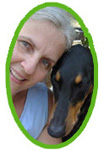 Helen Verte, CTC, specializes in puppy board-and-train as well as adult dogs and rescues. Training during boarding is the most effective and efficient way to train dogs who embarrass or frustrate their owners, dogs and puppies who lack obedience and housetraining skills, and dogs who need something to do with their minds and physical energy instead of acting on impulses.
Board and Train
* For busy professionals with
 dog-friendly dogs
* Training is efficient and effective
* Certified Professional completes training for you
* Dog is not lost in the crowd of a facility
* Dog lives with the trainer
* Dog is manners trained 24/7
* Daily dedicated private training sessions
* Dog engages in daily play with resident dogs
* Private transfer lesson included
* Progress updates are provided
* Pick-up and drop-off included
* Methods used are humane and motivating
Get your dog on the fast-track to good behavior by enrolling him/her in our board-and-train program!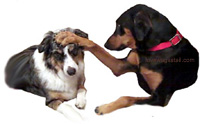 Think on This! A dog who sniffs on walks is getting information much like you do when reading an email. Hence the term pee-mail!
These are among household pet dog behaviors that can be trained and problem areas that can be addressed during our board-and-train program in Broward county. If you don't see your in-home dog training need on the list, please ask us.
Sit
Down
Stay
Drop It
Recall
(Come when called)
Wait at Doors
Polite Greeting
(No Jumping)
Go to mat
Go to crate
Loose Leash Walking
Housetraining
Puppy Chewing
Puppy Biting/Mouthing
Distraction Training
Impulse Control
Leave It
In addition, during a board-and-train, dogs are taken on field trips to train and practice their behaviors in different locations, which helps generalize their new talents.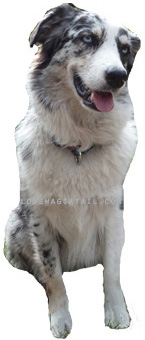 Love Wags A Tail Dog Training also provides board-and-train programs for those who want their dogs to earn AKC Novice Obedience, Rally titles, or even a trick dog title!
Helen Verte Schwarzmann
Contact the professional dog trainer and owner of Love Wags A Tail Dog Training today.
Certified in Training and Counseling
Certified Pet Dog Trainer-KA
Certified Trick Dog Instructor
Your Dog Trainer for Plantation, Fort Lauderdale, Davie, Weston, Hollywood, Broward County South Florida
By Helen Verte
Google +